Nothing can be more elegant and graceful than a saree. This six to nine meters long attire is the traditional beauty of India and is draped in a number of styles. The attire is found in different fabrics with intricate prints and designs. Women wear it on occasions, festivals, and even on a daily basis. It is not only popular in India but is also one of the most admired fabrics throughout the globe.
You can take inspiration from our divas that never ever fails to give us fashion goals. Whether it is western wear or traditional wear they flaunt every attire perfectly. Wearing it on a daily basis or choosing to wear it at festivals, every time it's gonna provide you the perfect look. It is undoubtedly the best attire a woman can wear. Here are some divas who will make us want to wear a saree all the time.
Mithila Palkar
The actress never fails to give us major fashion goals. She is one of the famous women's personalities and internet sensation. You can get inspiration to wear silk sarees and beautiful printed ikkat saree from Mithali Palkar. The way she carries the saree with beauty and elegance will make you want to wear amazing attire all the time.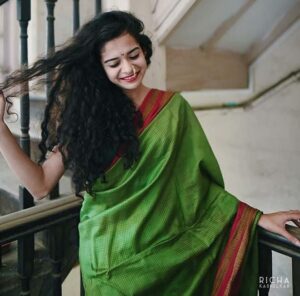 Rekha
The versatile beauty of our Indian cinema gives us major traditional fashion goals. Her love for sarees is irresistible. You will definitely love to wear silk sarees after having a look at Rekha Ji's saree collection. You may have seen her wearing it at every event and function with awesome spontaneous traditional jewelry that makes her look super glamorous.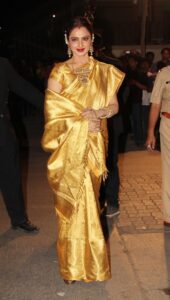 Samantha
One of the most beautiful and talented actresses in the South will make you love saree. She gives a modish look to this traditional attire. Her wedding saree look was admired throughout the globe. She's the real diva that will give you thousands of reasons to wear this amazing attire. Drastic color combinations and trendy styles of draping saree will give the wearer a fabulous look.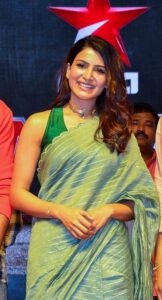 Aishwariya Rai
Our Miss World always looks the best in a saree. She is spotted wearing different types of sarees in adorning styles and designer blouses at events, parties, and movies. For a proper Indian look, you can surely admire Asihwarya's saree collection. Whether it's a traditional silk saree or a modern net saree she looks awesome in each and every attire.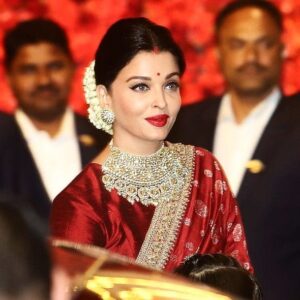 Patricia Dhar
The lady behind Armayla, Patricia Dhar is very well known for her indo-western look. She carries the attire with grace and elegance. She looks fab in sarees with limited accessories and matching pairs of shoes. She gives her attire a fusion of western look that makes her look classy and pretty. She never fails to give inspirational goals.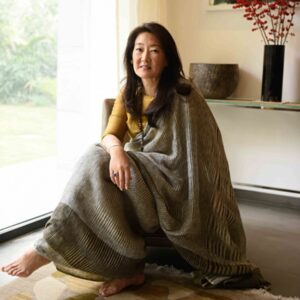 Vidya Balan
How can we forget Vid+89ya Balan when we are talking about saree? Young girls and ladies usually try to wear the attires that their favorite celebs wear. Wearing this all-time favorite attire in basic nivi style gives the wearer a ravishing look. If you love to wear printed cotton sarees then you can surely have a look at her way of styling the attire.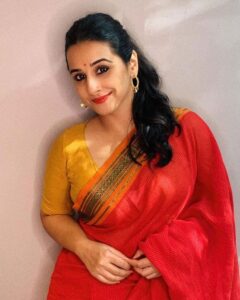 Sania Mirza
Our tennis queen looks too adorable in a saree. Her love for the attire can be seen by how she drapes the outfit with perfect grace. Not only saree but she can flaunt every attire with perfection. She is really looking like a diva in this pretty silk saree and the oxidized jewelry paired with the outfit is giving her a more alluring look.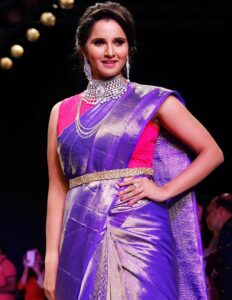 Swati Mukund
One of the famous fashion bloggers is ruling the social media platform with her amazing saree look. Swati Mukund is well known for her love for traditional printed sarees. She pairs those sarees with multicolor blouses and some stunning oxidized jewelry. Her bold and beautiful eye makeup gives her a sterling look. She can definitely inspire you to wear sarees anytime you want to.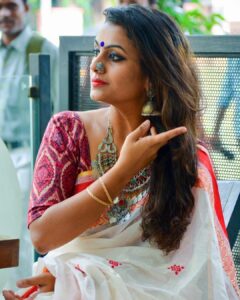 Saree is believed to be one of the most auspicious attire that is worn at special functions and festivals. Wearing them with contrast and designer blouses can give an exclusive look. There are different types of sarees for every occasion. Nowadays readymade sarees are also available that can be easily worn without making pleats and pallu. From young girls to our leading and charming ladies, everyone loves to wear a saree.
Pairing beautiful accessories with it gives a more dignified look to the wearer. Nowadays the trend of online shopping is at the peak. People prefer to get clothes and other products from online stores as they get them at a discounted price and huge varieties. You can purchase wholesale sarees online with cash on delivery facility and beneficial services. You get thousands of color options and the latest patterns at online stores.
Many fabric choices are available that range from light to heavyweight. If you are willing to wear it on a casual basis then you can choose fabrics such as cotton, linen, and georgette that have pretty prints and motifs carved on them. These fabrics will provide you a comfortable feel and a glowing appeal. For special functions and wedding fabrics such as silk, jacquard and chiffon are widely used.
The choice of fabrics and designs should be done according to the type of occasion on which you are going to wear the outfit. For casual meets, lunch, and family gathering a cotton printed saree can be the best pick. For parties and pre-wedding events, silk sarees are more favorable. The outfit is decorated with beautiful zari work and some amazing laces that give the wearer a shimmery look.