An outlet for your emotions and opinions sounds satisfying, right? And what if that outlet can be a significant source of income too?
Yes, I am talking about blogging! Although starting a blog is relatively easy, earning enough money from it is definitely not! You have to invest adequate time and effort and stay highly committed to it.
Want to know what kind of blogs can help you earn money online now? Continue reading…
High Traffic-Generator Topics
Figuring out what to blog about can be very difficult. Why? Because blogging is an unbelievably vast field with numerous variants! Even though you can write about anything, not all topics get the same traffic.
Blogs generate high profits when they belong to a specific niche, and even more when they link two or more specific types of niches, topics, or audiences. Also, blogs addressing specific problems receive the most attention! Following are some of the niches that get the most attention:
1.     Fashion
Fashion will always be the talk of the town!
People look forward to knowing the latest fashion and beauty trends. In fact, rapidly changing trends mean you have something fresh to write about every time!
Fashion covers an extensive range of sub-themes. You can choose your focus from hundreds of exciting options like luxury fashion, sustainable fashion, fashion reviews, etc. The best part is that no matter what kind of fashion you write about, there will always be a large number of people resonating with it because of its high appeal.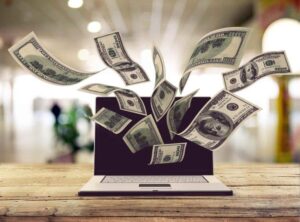 2.     Parenting
We all know how hard parenting is! New parents & parents-to-be treasure every piece of information that makes this journey easier for them. Hence, parenting blogs have one of the highest profit margins in the industry!
From pregnancy diets to breastfeeding tips and interesting activities for your children, there is a lot to discuss in this niche! The audience will appreciate all the help they can get from your experience.
Note that this niche is much more profitable if you do not stick to a specific age only. To broaden your readers' base, it's better to spread your focus around different stages of parenting.
3.     Health
Every single person on Earth desires to stay fit and healthy.
However, busy routines have left people with little time to focus on their health, giving rise to several health and wellness issues. In such times, don't we all turn to the internet for health-related issues, complaints, and knowledge?
Most popular health-related topics include weight loss products, supplements, and more. Moreover, well-researched and socially responsible articles on nutrition, exercise, or mental health hold the potential to pull in high traffic on your blog.
Health blogs work wonders for people who want quick answers to their health-related queries.
4.     DIY/ Craft
The beautiful world of art never fails to capture the attention of everyone around.
People love unique ideas on how to craft something useful out of the available resources.
Like any other niche, a lot of different audience groups are art and craft enthusiasts. For example, young kids, new home-owners, or just bored stay-at-home moms. You can select who you want to write for!
An art & craft blog with a clear target audience and original content definitely drives the desired response.
So if you have a knack for creativity, why not get some inspiring ideas together and start blogging now?
5.     Travel
Traveling is a life-changing experience.
However, it can be stressful if not planned out properly. People need to know about their destination and be prepared accordingly. Food, culture, hotels; there is a lot to talk about!
Travel blogs are a great source of travel advice, experiences, and stories. Travel enthusiasts, like me, love reading articles on how to plan a trip, famous landmarks to visit, and appropriate travel budgeting.
Conclusion
Whatever you write, your words should connect with your audience, touch their hearts, and make them relate to your thoughts. Plus, no matter how common your topics are, you can still address them from a unique dimension or perspective to make them stand out from the competition.
If you are still not sure about which niche to choose, take inspiration from numerous successful blogs on the internet! They will give you an idea about what the majority of people are interested in!
In the end, I would just say write from the heart!