Introduction
Limos & Transportation services have always been a luxury and a sign of power that many use to take their events to the next level. They can be used for a variety of occasions such as galas, fundraisers, birthday parties, and weddings. To add on, most well-known limo services have a vast catalog of vehicles and features that can be chosen to meet all of the client's requirements. There is no shortage of finding the perfect mode of transportation to your event. However, most people that consider hiring a limo service have never done so before. So the question that is most frequently asked is "just how much does it cost to rent a limo?"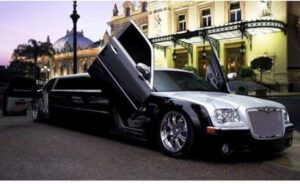 Not all Limos are Created Equal
Limos come in all shapes and sizes. So it is only natural the prices reflect as such. For each vehicle, the hourly rate will vary drastically based on the model and features the vehicle in question might have. To add on, the number of guests a vehicle can hold also increases the price rate. For a small limo that can hold 6 to 8 people the average rate, depending on which city you live in, could be $60 per hour or at worst $120 per hour. Compare that to a large stretch hummer limo that can hold up to 20 people the rate may be between $100 to $300 per hour. Not only does the rate double for larger vehicles the amount of time a client may rent it for changes profusely if the client is on a strict budget.
Your Mess, Your Problem
Not only do clients have to be aware of the duration of time they rent out a limo but must be held responsible for any unforeseen or careless incidents and extra charges. These incidents may include, and are not limited to, breaking glassware, vomiting, leaving garbage, leaving weird odors, and damaging the interior/exterior of the vehicle. The charges for each occurrence is $10 per broken glassware, $150 for vomit clean up, $100+ depending on the amount of garbage, and hundreds to thousands of dollars if the vehicle interior/exterior is severely damaged by the client. The "extra charges" as previously mentioned are paying any parking fees, toll road fees, fuel, and overtime fees if you go past the agreed-upon time on the contract.
What is included in a limo?
There are many features in a limo that you can take advantage of to make your ride enjoyable. For instance, having a fully stocked bar. Depending on the package you choose and if you and your guests are of the legal drinking age a fully stocked bar can be included in your plan. Each package varies drastically based on the quality and number of alcoholic beverages you choose. But it's safe to say you will be well in the hundreds to thousands range. On the other hand, some clients such as those for a sweet 16 and their guests may not have alcoholic drinks because they are minors. In this case, some limo services may include bottled water and a variety of sodas for a reasonable fee or as a complementary feature depending on some packages. If the packages offered for the bar area are not appealing to you then bringing your own alcohol and beverages will be the better option. Most limos provide a small refrigerator in which you can place your drinks to chill to perfection. Some other features that limos have these days is a surround sound system and a TV. The surround sound system can be used by clients via Bluetooth or aux to play their favorite songs and listen to some great music with their friends. If you want to take it a step further you can pair the sound system with the TV to play a few rounds of your favorite games on your Xbox or PS4 and have an immersive experience. If video games aren't your forte then ask the limo service if they can equip a DVD player to the TV to watch some of your favorite films with your guests.
Conclusion
Renting a limo with no small amount of words is very expensive, to say the least. The bill will easily tally up being in the hundreds to thousands range. If one isn't careful of the time and how they or their guest behave in the vehicle, it may result in very costly consequences if not properly managed. To add on, depending on the city you live in, simply driving on the road may tally a hefty bill all in itself. So the biggest advice I have for you is, if you have a budget, make sure you have a section of funds for unforeseen expenses when hiring a limo service. It may prove beneficial when things don't go your way and it might save your neck. However, apart from the fact that they are quite expensive, to rent a limo provides the pinnacle of comfort and style when traveling with a large group to an event that cannot be replicated any other way. It is truly an experience that a person even once in their lifetime should live through and enjoy.