In the modern era, the usage of computers, software, and networks is increasing, and with the excessive use of computers and the internet, the risk of cyber-attack is also increasing. Cyber-Security software is used to protect network services and applications. The basic function of cyber-security is to avoid unauthorized data access and cyber-attacks and also to identify the theft.
Various cyber threats are maintained, including Ransomware, Malware, Social Engineering, and Phishing. Users can easily manage the files and perform forensic analysis to secure the data in various fields such as EBS placement groups and others. This software is proven helpful in application security, network security, disaster recovery, operational security, and many more. Some of the best cybersecurity software are as follow:
SaltStack SecOps
LastPass
AVG Antivirus Business Edition
Webroot Business Endpoint Protection
VaultCore
Astra Web Security
SaltStack SecOps:
SaltStack SecOps is the automation software that is used to meet the modern security requirement for keeping the data centers secure. It helps businesses to generate personalized security profiles with information including CIS, NIST, DISA, and many more. It gives the user the power of control, optimization of business, and secure IT operations.

It supports integration with change management tasks such as Jira, Service-Now, and many more. This software is used for cloud security and offers various training programs in the form of documentation, webinars, and videos. It includes the core features of Real-Time Monitoring, Compliance Management, Vulnerability Scanning, web application security, and many more.
LastPass:
LastPass is a password manager that is used to secure your password and personal information. When the user visits apps and various sites, then this software autofill the login credentials. The user can also generate, share, and store their login credentials by completing the control of admins.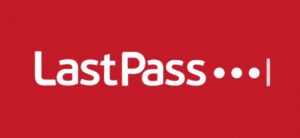 This software ensures data protection and privacy through zero-knowledge security and infrastructure. It offers secure password management for valuable customers and businesses. The core features embedded in this software are Access Management, Compliance Management, Mobile Authentication, Secure Login, and many more.
AVG Antivirus Business Edition:
AVG Antivirus Business Edition is another security solutions service providing a platform that helps businesses for protecting their important data. It prevents important data from hacker attacks, ransomware, and malware. Users can also protect their identity from adware and from another spyware tracking.
The encryption of the data happens at the device level before synchronization to LastPass for safe data storage, and user can also easily decrypt their data. It offers a centralized IT control system with easy access to the admin dashboard with more than 100 configurable policies.
Webroot Business Endpoint Protection:
Webroot Business Endpoint Protection is a browser-based exploit with the ability to roll back through the ransomware changes. This software offers good detection of malevolent binary files with cloud-hosted endpoint protection services for important data.
This software is also compatible with mobile devices by providing various features such as antivirus, the device locates, device wipe, and a secure browsing system. This software is not entirely free to use. The user has to pay a significant amount of 30 USD per year.
VaultCore:
Vault Core is the best cybersecurity software for the protection of important data so that no one cannot access it without your permission. This software is not limited to the size of the firm as it works perfectly even with large businesses and government administration.
It is easily integrated with Oracle, MySQL, RigNet, and many others. The most agile features packed in this software are Audit Management, Endpoint Management, and Compliance Tracking. It enables the administrators of cryptography to protect valuable assets.
Astra Web Security:
Astra Web Security is the cybersecurity software that is designed to protect online businesses and is also used to recover hacked businesses. It prevents businesses from suspicious login attacks, bad bots, blocks IP addresses, and spam.
The security team enables the customers to hide the WordPress version and also remove the meta generator tags for overviewing the composer. This software offers an economic plan with a monthly and annual subscription and support for valuable customers.
Final Words:
The article discussed above provides the best cybersecurity software to secure online businesses, mobile apps, and computer systems from hackers. This software is useful in spotting viruses and malware robotically and taking actions to moderate the viruses instantly. These are helpful in securing important files and forms by using multiple encryption methods.
Also visit What Is a Cyber Security Engineer?