Branding, choosing the right platforms to market your product, speaking your audience's language – these are common marketing strategies used by businesses to target their audience effectively. Apart from the usual, you can't experience ultimate success in the current digital age if you still haven't tried influencer marketing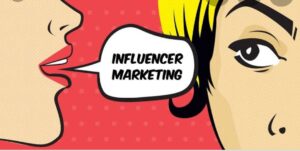 .
Why try influencer marketing? It goes beyond driving sales and bringing engagement. It allows you to directly get through to consumers who want and need to know about your product/service. And if you thought influencer marketing is for beauty and fashion businesses only, here's a wake-up call. Even if you contact an influencer from the marketing influencer and ask them to give a shout out to Spectrum Internet plans, so many people will sign up for Spectrum. That's how magical it is! But how to leverage influence marketing for your business? These tips explain everything:
1: Set Clear Goals
Influencer marketing doesn't drive sales like magic. It can only be fruitful if you start with well-defined campaign goals. Every marketing effort has an aim. You must figure yours out. Examples include:
Increasing the number of visitors on your website by a certain percentage
Bringing 1k new followers on social media accounts
Boosting the visibility of your brand
Increasing product sales by a set percentage
Visit Rise and Beam
2: Know What Type of Influencer You Want to Work With
Many types of influencers exist, and knowing which one you want to work with helps narrow down your options. Examples include:
These are the mega influencers with at least one million followers on one social platform. It's best to work with them if you have a broad target market or looking for global reach. The only problem is they can be really expensive, and they don't have a real connection with their followers.
Such influencers have a large fan following, and they work well with niche-specific brands 'cause they are the leaders in their niche. They work through agents, are difficult to contact, and they can be expensive as well.
As the name implies, they have a smaller fan following usually between 10k and 100k followers. However, they are really passionate and very particular about engaging with their audience. They cost considerably less than the above two options.
They typically have 1k to 10k followers but they are leaders in their niche. They have little experience working with the brand but their engagement rates are incredible. They know their followers well.
3: Choose The Right influencer
Knowing which type of influencer to work with is one thing. It's another thing to pick the right person (influencer). Don't consider working with influencers having millions of fan following just like that. Check their posts. How do they sponsor products? Do followers even engage with their posts? Check the likes and comments.

It's possible to buy a fake number of followers, but you can't fake the engagement ratio. This ratio tells that the influencer has taken the time to build a loyal and organic fan following. So, choose an influencer based on the engagement, not their fan following.
Fine Tune Your Target Market
A market strategy will fail to be effective if it's well-targeted. Knowing your target market is the key to it all. Therefore, start by knowing your audience – their age, location, gender, and other demographics. Then, choose influencers based on your niche. Ask the influencer to share a post or video related to your product/service and use a relevant hashtag. If the post receives decent likes from the followers of the influencer, the algorithm of social media will make the post pop up on the search results of even the people who are not direct followers of the said influencer. That's how you get viral!
Conclusion
The best time to hire an influencer is when your business is in a growing phase. Make the most of this trend for driving followers, revenue, engagement, and so much more. A shoutout like this is all your business might need to get the attention of its target audience. It's just like telling one friend that Spectrum phone number is never busy and letting them spread the word. This type of marketing works wonders in boosting your sales.