Changes are the only consistent thing that happens in life. Over the years, we have been exposed to numerous changes. One among them is the switch from public transportation to private vehicles. Most of the people now prefer to own a car. There are people who prefer to change their car at regular intervals of time.
While planning to buy a car or change your car, you can consider being more economic by opting a used car rather than buying a new one. A conditioned second hand car would do nothing less than that of a new car. You can prefer to buy a used car in Kerala as to minimize your life expenses.
For more information visit Rise and Beam
List Of Best Used Cars Under 2 Lakhs
If you opt for a brand new car it will cost above five lakhs. However you can get a used car of the same brand under two lakhs. So, here is a list of used cars which you could prefer while planning to buy one.
Swift Dzire
The Maruti Suzuki Dzire is one of the best choices. Available in petrol and diesel engines, Dzire would win everyone's heart with its spacious and comfy interior cabins. Dzire comes with power steering, air conditioning, air bag security , clarity music system and so many more. Used Dzire cars would be available under 2 lakhs and anyone who prefers to buy a used car in Kerala or any other parts of the state could definitely consider owning this.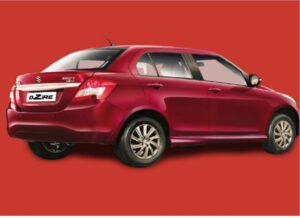 Maruti Suzuki SX4
SX4 is another sedan car that would perfectly fit your requirement. Plenty of space inside the cabin and the higher ground clearance lets SX4 occupy the top position in the preferred list of used cars. Large windows of SX4 allow you to enjoy the beauty of the outer world. The low maintenance cost and the high performance make SX4 an ideal choice.
Hyundai i10
Hyundai i10 always creates a first impression with its looks. The first made impression is sustained by other features as well. The hatchback can be considered for every type of user like first time car drivers, women, learners etc. Hyundai i10 is easy to handle and maintain. Hyundai grand i10 comes with features like safety airbags, ABS, front electric windows, power steering, air conditioning, and an RDS radio/CD player. With all these features and cost below 2 lakhs this makes a used Hyundai i10 in Keral a a perfect choice while planning to buy a used car in Kerala or any other parts of the country.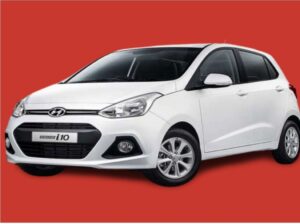 Honda Civic
The elegant looking Honda civic can be considered as one of the finest cars that exist in Indian market today. Digital speedometer and rear seat audio control makes this sedan more advanced. The luxury feeling of Honda Civic would never let you regret a point for spending 2 lakhs over it.
Skoda Octavia
Owning a Skoda Octavia would let you experience the German tech for a lower price. Being one of the most stylish cars on road, Skoda Octavia would meet your requirements pretty well. Even without any specifications explained, one could tell that Octavia is a complete package of what you wish for.
Chevrolet Cruze
Even if the company has packed up from India, they have left some of their fabulous sedans on our road. Chevrolet Cruze is one such car which would never make you regret for the 2 lakhs you pay. Own a well maintained Cruze and you can enjoy the essence of driving to its fullest.
Honda City
Honda City was better known as the style icon found on Indian roads ever since it was launched. City occupies the top position, with respect to the performance and convenience. This sedan is perfect for a family ride with sufficient legroom and headspace with 5 doors. Honda City 2nd generation can be a prime option while you are deciding to get a used car under 2 lakhs. City would excite you with its maintenance cost as well.
Skoda Rapid
 Skoda Rapid is one of the sedan that is accepted by Indian Family since 2011. The Rapid comes loaded with features such as power steering, power windows, air conditioning, ABS, airbags, climate control, music system with USB, Aux, SD/MMC data card reader and tilt steering. Skoda Rapid can be one of the ideal choices for a used car under 2 lakhs.
Toyota Etios
Toyota Etios is an entry level sedan in Indian market. Etios is available in both petrol and diesel engines and is well known for its fuel efficiency and ease of handling. The car provides enough headroom and can accommodate up to four adults and a kid.
 Hyundai i20
Hyundai i20 is one among the premium sold hatchbacks. The i20 was the first car in its segment to offer features like auto headlamps & wipers, keyless entry, reverse camera, electric folding ORVMs, etc. Available in both petrol and diesel engines, A used Hyundai i20 in Kerala can be an ideal choice to consider while deciding to buy a used car.
These are some of the cars that can fit your requirement of a used car under 2 lakhs. Some of these stand out in the crowd with its excellent performance, while others would excite you with their unmatched style. Choose the best that would satisfy your desire.