Fruits are always considered the healthiest option for the body. Fruits contain almost all the nutrients, and they can help to reduce many diseases in the body. Today I would like to tell you about a fantastic fruit that is good in taste, but it also has so many health benefits that help reduce the chances of diseases in the body. The name of this fruit is avocado. Avocados contain very less sugar as compared to other fruits. Due to the health benefits of avocados, many people are trying to grow avocados on their farms. 
Avocados are mainly originated from America. This is an oil fruit that grows on the trees of Mexico and  America. It is rich in monounsaturated fats, and it gets to continues to mature after the collection. It can vary from pear shape to round shape, and its color changes from green to black. Avocados are high in calories. They are rich in vitamin C, E, and K, pyridoxine, thiamin, niacin, folate, riboflavin, pantothenic acid and potassium, iron, magnesium,  phosphate, copper, zinc and manganese, minerals, lutein, beta carotene, and Omega 3 fatty avocados have 250 calories in which more than 75% comes from the good fats.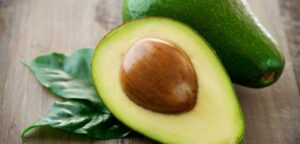 Avocados are lipophilic, which means they are oil-soluble, and they are a great source of antioxidants,  bioactive phytochemicals reported to have anti-carcinogenic properties. Avocados also help to maintain blood pressure because of high potassium and low sodium. They also contain essential fatty acids. Avocados also help to reduce free radicals and thus strengthen the immune system with materials like glutathione. 
Avocados contain more potassium than bananas. They also balance cholesterol and blood triglycerides levels. Avocados are a great source of folate and antioxidants. They also improve the immune system and use in the treatment of iron deficiency because they are rich in iron. Thus they can be used to treat  Anemia. Any damage to the skin caused by UV rays and oxidation, avocados can protect skin from that kind of wear also and thus promote skin health. Vitamin C, E help to repair tissues and nurture their growth. They also help form collagen and form the skin and connective tissue of joints, bones, teeth, and hair. Beta-sitosterol helps to maintain healthy cholesterol levels. Two crucial fatty acids, oleic acid, and linoleic acid, help in reducing cholesterol.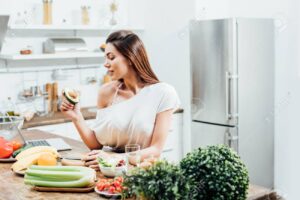 Avocados also help in eye protection. Lutein is a compone5 found in avocado that reduces the risk of eye disease, cataract, and yellow spot disease. It also helps fight against many types of cancers like breast cancer, Throat cancer, pharynx cancer, and colon cancer. They also reduce the chromosomal damage caused by chemotherapy. They improve brain function and memory and helps in red blood cell production.
There are numerous benefits of avocados, and we can say that they are one of the best fruits, and one should keep them in their diet to receive these health benefits. Moreover, they are not very tough to grow. If anybody wants to develop them, they can quickly grow them by providing all the necessary environmental conditions, Thus, they can shift to a healthy lifestyle by adapting avocados in their diet. Avocados are perfect for kids also they help in improving their brain functioning. Thus they learn cognitive skills in a better way. 
Due to the quality of their products and benefits, they are perfect. Thus many restaurant chains like Subway have Avocado on their menu as well. Avocados can be used to make a face mask, which is beneficial for your skin. To make this mask, you need a banana and ripe avocado, mash the bananas and avocados, mix it properly, apply it on your face for 10 minutes, and then wash it lukewarm water then apply some moisturizer. 
Avocados are a great source of folate, and they are used to reduce pre-birth disorders. During the infant stage, they help in cell multiplication and thus fulfill the need for Vitamin B9.avocadod also helps ease depression by preventing the production of homocysteine. They reduce spine and brain birth defects. They produce and protect new cells and promote their growth. 
Our body needs some essential fatty acids which are not synthesized by the organism. Thus avocados help in the production of those essential fatty acids. It contains omega 6, a polyunsaturated fatty acid, and the body does not synthesize it. It helps to improve the immune system and thus helps to fight against infections. It can support the abdomen's tightening; linoleic acid deficiency leads to brittle hair, dry skin, and other problems. Avocados help in the absorption of calcium and thus reduce the excretion of calcium in the urine and promote bone health. 
Avocados provide about 25% of Vitamin K, and vitamin K is perfect for bone health. For osteoarthritis patients, avocado can act as a boon of life. Avocado oil is good for hair also, and it helps in its growth and strength. It prevents hair loss and broken formation. 
Though avocados are very healthy, there are some things we should keep in mind before consuming them; if you want to lose weight, you should consult a dietitian, and if you are on a blood thinner, consult your doctor first.