Skinny guys feel complex while standing in front of most handsome men because of the body tone or maybe because of their looks. Skinny guys try hard to build muscle but unfortunately, they fail to do so. As there are many tips and tricks about what they are not aware of, they still found it challenging to grow muscles. 
I have seen many skinny guys who eat a lot to gain muscle weight even if they go to the gym, but the results are always the same. They remain fit and healthy, but they can't gain muscular fat, and they remain thin. I guess you, too, are facing this kind of problem in your life as a skinny guy, and here you are finding a result to your question.
The answer to your question is straightforward, and you can easily do it. You may have already gone through many articles and many videos but did not find the best tips to build muscles. But here I am with the best information that includes building personal confidence, rebalancing your meals, eating healthy calories, optimizing, making more friends at the gym, drinking protein shakes, and getting proper sleep.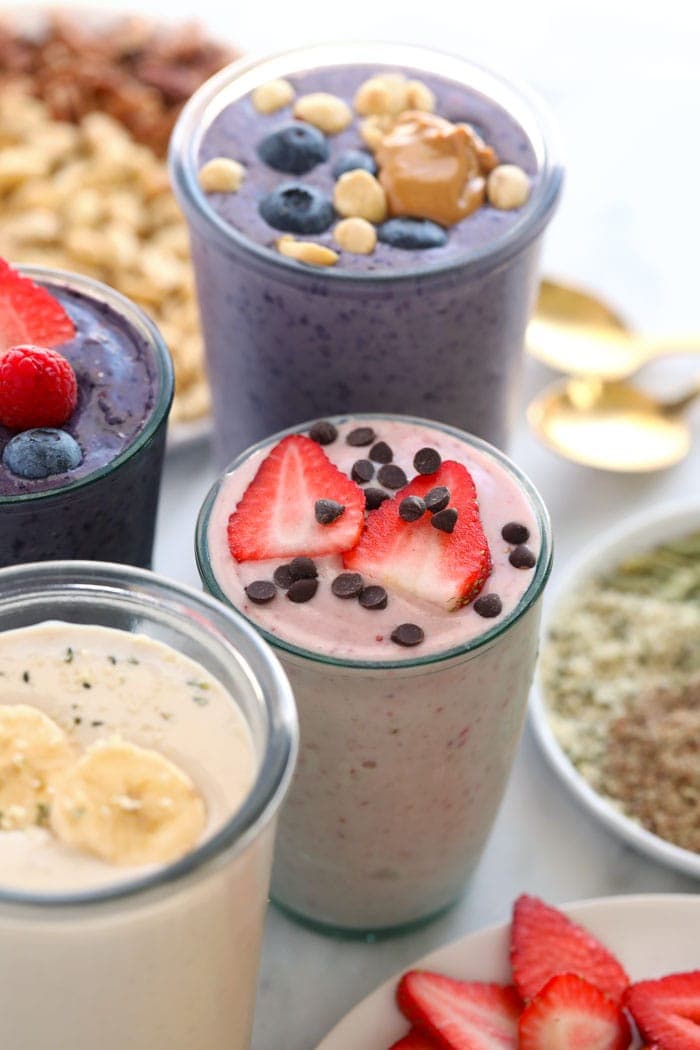 I have mentioned all the tips, but now the question arises how to do that and how to get a result of these tips exactly. You don't have to fear anymore. How build muscles by merely following the routine I will tell you and implying these tips to grow your muscles. 
Seven best tips for skinny guys to build muscles
These are very easy to do steps and very clear to get success in your muscle-building journey. You have to pay special attention to your habits, which will make a lot of difference to your body. So start doing these tips and start your journey today.
Build Personal Confidence
This is one of the positive steps you can add to your daily routine. This is one of the most significant steps to succeed in your journey. Though your process requires a lot of time and hard work, you have to grow your personal confidence and build it more so that you can quickly achieve your goal in the coming time. Although you will get discouraged in the earlier months, and in that case, this will help you to get through that. 
Change your meal plan
.
You need to add more meat to a meal, or if you are vegetarian, add soy to your meal and rebalance your meal as building muscles requires a lot of proteins and many carbs. Bodybuilders need to consume more protein so that it can quickly help in building their strength. There are many protein foods like eggs, soy, nuts, and chicken. The most important among all is red meat. All food rich in iron, zinc, creatine, and b-vitamins also helps build and grow healthy muscles. 
Eat healthy calories
Building muscle weight is one of the same aims as gaining weight. It involves consuming more calories that will be packed with nutrients. It will include proteins, carbohydrates, minerals, and vitamins. You need to work on a precise number of calories aiming for a day. It needs to be accurate for your gym activity. You can start eating six meals a day every 3 hours. And each meal should contain protein and all the other nutrients.
Optimize
You need to optimize your strength training as strength training is required in building muscles. There are many resources you can start with. You need to swap your cardio and endurance workouts for your strength training sessions. Most importantly, it would help if you focused on your deadlifts, squats, bicep curls, pull-ups, and dips. You need to set a routine workout and try to follow that routine every day. 
Make friends at the gym
You need to follow some gym members or a friendly fellow member in your gym. They will teach you about each piece of equipment before trying. You need to focus on doing the movements smoothly and correctly, as doing the wrong exercise will give you an injury. Your fellow partner will also ensure that you will keep a regular schedule and motivate and support you. They will push you to take heavier weights while giving you tips about injuries and accidents,
Drink Protein Shakes
This is one of the most important things for a skinny guy to start with. They may struggle with everything they consume and can't see their results fast, but drinking protein shakes will surely give you fast results. You may have seen many gym freaks having tubs of protein powder. Their containers are filled with protein shakes. It is an easy tip and trick to build your body muscle. 
Eat Before Sleep
It would be great if you get enough sleep to see the results. Make sure before you get your diet, your body is fully fueled with rest. Your body's metabolism works around the clock. You need to see these results by following this tip. A pre-bed snack also helps to slow-release proteins, and they ensure that muscles have a persistent store of amino acids. Your late-night snack may include cottage cheese or any protein item. They will help you to rebuild and grow.
These were the essential tips to grow muscles for a skinny guy, and a slim guy must try these and tell us whether you get benefitted from these or not. Whatever you do, don't get disappointed if you don't get the results. You will surely get the results once you follow these correctly. You need to stick to your routine and fight in your hard times. Good luck and try these!