5 Best Fantasy Themed Escape Rooms 
An escape room helps you make just that escape into a fantasy for a little while. Its selling point is not just its twisted puzzles but also its diverse versatility.   
You can change any escape room to meet your whims and fancies, and it would still be fun and exciting is what makes escape rooms irresistible. The immersion never breaks despite all this. And that is the best part of going to a fantasy-themed escape room. 
Hence, the past few years have seen a lot of changes in the concept of escape rooms. More and more escape rooms based on pop culture have emerged to engage and attract more people.  
One of the most popular among the masses is the fantasy-themed escape rooms. Such is their abundance that you will be left in a quandary while zeroing in on one. Though, not to worry, here is a list of the 5 best fantasy-themed escape rooms curated for you.  
1. Masha in Wonderland, to be Locked, Nice, France 
Masha in wonderland is a play on the famous children's story Alice in wonderland story. Though in the former, Masha is trapped in a nightmare, and you are the rescuer who has to figure out how to get her out.
The escape room accommodates 2-6 people. It can be a little complicated for the novices but should be a fun experience for the escape room for the veterans.   
Easy or difficult, if you want to experience a true fantasy-based escape room, this is one you must visit at least once.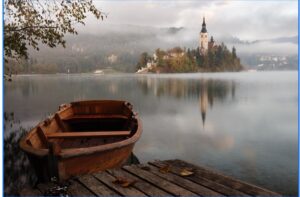 Source: Artem Sapegin on Unsplash 
2. Fantastic Forest, Fox N Otter Adventure Escapes, Ashville, USA 
It's one of the toughest and quite possibly the most testing escape rooms on the list. It requires patience, teamwork, and no time for dilly-dallying.   
It is meant for 2-8 players though inexperienced players might want to increase their number as things might get muddled up in the frenzy of the 60 minutes.  
3. Potion Masters apprentice, Mystery Mansion, Arkansas, USA 
Not everybody's idea of fantasy is falling down a rabbit hole, some like magic, mystery, and potions. If that's the case, this Fantasy escape room is just for you.  
You are one of the people trying to win the position of Isaac's, the all-powerful wizard, apprentice. He wants to share his immense wisdom with only the best of the best, for which he has orchestrated trials and tasks which one must complete to gain the title.   
It is meant for 3-6 people with some of the most interesting puzzles that must be completed within an hour.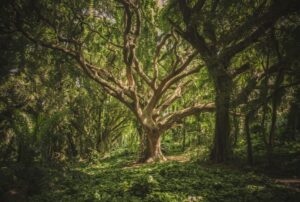 Source: eeterzy on Unsplash 
4. Enter the Imaginarium, Pittsburgh, USA 
It has not just one but an entire building of escape rooms. It offers a variety of fantasy themes which makes it a must-try location for all the die-hard fantasy-themed escape room fans. Even if you aren't an escape room fan, it is worth a visit for the sheer fantastical atmosphere.   
Search for the Leviathan, Chamber of Illusions, and The Invertors Paradox are the three escape rooms in this location. Their duration is more than 60 minutes which tells their difficulty level. All the rooms have a mystical charm of their own.
5. Fantasy Escape Games
If you are too lazy to get out of your house or too paranoid due to the pandemic, rest assured, you can now experience these escape rooms through fantasy escape room games virtually.   
The Dark Tower, Ghosts of Craven Manor, and Space Defenders, etc., are some of the games they offer. You can go on an immersive fantasy adventure while being comfortably seated at your home.  
Conclusion 
Fantasy escape rooms allow a great range of creativity. There is a lot of room to think out of the box and make these rooms interesting. If you are a fantasy fanatic, definitely visit these fantasy-themed escape rooms! 
Who knows, you might find something incredibly fun and interesting for you to pass your time with these escape rooms.