In the era of digitalization, everything seems to modernize. What made you think that the education sector won't get affected by the growing era and surroundings. Schools are high-tech these days, and after COVID and its quarantine, we all have seen how digitalization played a major role in every sector. Talking about how much students suffered from this sudden change during the pandemic made everyone realize the need for a future education system. During distance learning, you might have come across creating assignments or online tests by using google forms. Teachers often use google forms because they are not just limited to google classroom users. Being multiple platforms friendly, students can use the forms with any online platform/website, where all you need to share is the link, and your teacher and mates can open that link.
In this article, we will be complaining about all the steps that will help you create your own assignment using google forms.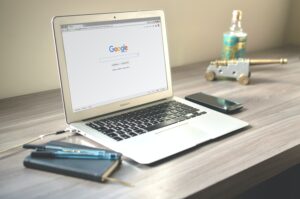 How To Use Google Forms
In order to use google forms, you need to sign in to google this way; you can share and access all the content on google forms. You will find multiple pre-designed templates, for example: party invitations, course evaluations, event feedback, etc. if you do not like the pre-available templates, you can also create your own on a blank page. This way, you will be creating your own google form. Now you need to include all the questions you want, give multiple choices, dropdowns, and checkboxes. You can also include images and small video clips in between.
Google Forms is an online tool, and the good thing is it is free, and anyone can use it; you just need to log in. students are often asked to prepare forms, quizzes and surveys as an assignment for classroom activities.
How to Create Google Form
You learn about how to use google forms now; let's also see how to create google forms. Check out steps how to create google forms:
the first step under this process is open https://www.google.com/forms
After it, you need to find where the "Go to Google Forms" option is and then you need to register yourself for an account. In short, you need to create your profile.
Once you create your profile, you need to return to Google Forms and sign in your profile/yourself: Now, you can Set up your profile page; for that, you need to click on the people silhouette icon, which you will find on the top right corner of your screen, which is next to the "navigation menu" button. Click on "My Account", and you may change the settings you want to work on.
Take arrow on the "Google Apps" icon and click, which you will find on the top right corner of the page, and open your "Drive" to find the downloaded file.
Now open your Google Drive and click on the "New" button, which you will see on the top left corner of your page.
If you want more options, click "More", which you will find on the dropdown menu.
Now click on the "Google Forms" that you will on the pop-up menu present.
Now name your google from, which means you can put the title of your assignment by clicking on the "Untitled Form" if you want to change the title later, then you can do that too.
Google Assignment And Teachers
During and after COVID, online learning is booming, and due to it, not just students but teachers are also learning new things. Teachers need to work and post all education-related work on the google online forms and platforms. Teachers often assign work on Google Classroom; some also email all the assignment-related work to the students. With the increasing number of online studies, students often seek online assignment help. Here are some important steps that you should remember while using Google Forms:
Do not forget to make copies of existing google forms:
Make sure you make an extra copy that fully belongs to you. This way, if you share the form with anybody, you will be able to see their respective responses. You can also make certain edits to the form, and this way, no new changes will be done to the original form.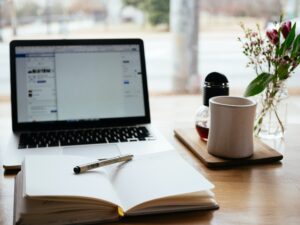 Make sure to check the settings:
Once you are done making a copy, let's check the setting on your google form and check if it will work for both you and your students. If you want your student's email addresses, then you can add that option too under your google form. If you are thinking of making of making a "Quiz, "you can also add an answer key to the sheet. You can also make online tests; this way, your students can see their results immediately after the test.
During the pandemic, not only online studies but online teaching was even hard for those who are not familiar with how these online teaching platforms work. But thanks to multiple tutorials and videos on search engines, anyone can easily learn such things. Under this, we have suggested the steps that you can follow in order to create an online assignment or test on google forms.
The Final Thoughts:
Online learning is new during the pandemic, but now it is a requirement for future education systems. Students who do distance learning already know how it works, but others who want to work from home due to any health condition should also get a chance of such an opportunity. Further, teachers are also learning how to use such online teaching platforms so that more students can take advantage of this exposure. In the above-written article, we tried to include everything you required to know regarding how one can "Create Assignments Or Online Tests Using Google Forms" for more details on the topic; keep your research ON.